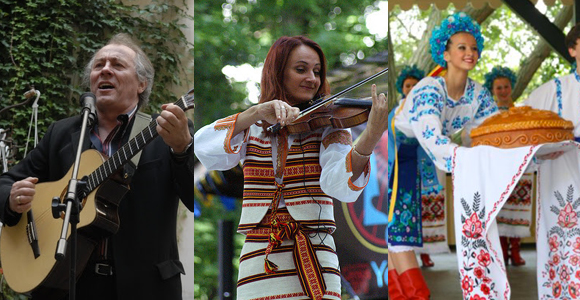 Celebrate Ukrainian Independence at the Center!
Join us for a concert celebrating Ukrainian Independence Day on Friday August 22, 2014 at 7:30 pm at the Ukrainian Cultural Center in Somerset, NJ, featuring
Tickets ($20, students $10, children under 12 free!) will be available at the door. For info: (732) 356-0090. Sponsored by the Ukrainian Historical and Educational Center of NJ and the Ukrainian Orthodox Church of USA.

Forward this message to a friend!

Download poster
---
Запрошуємо на концерт до Дня Незалежності України в п'ятницю 22-ого серпня 2014 р. о 7:30 вечора в Укр. Культурному Центрі в Сомерсет, Ню Джерсі. В програмі співак, львівський батяр Віктор Морозов, скрипаль-віртуоз Іннесса Тимочко Декайло, та танцювальний гурт Барвінок, Григорій Момот, керівник.
Вступ $20, студенти $10, діти до 12 років безплатно. Тел: (732) 356-0090. Концерт спонсорують Український Історично-Освітний Центр в Ню Джерсі та Українська Православна Церква США.

Перешліть це повідомлення своїм друзям!

Скачати рекламу!